El cine documental encuentra un filón importante en la reflexión sobre el género fantástico a lo largo de su historia, sus claves, creadores y protagonistas y, en esta línea, los festivales especializados apuestan por la no ficción en el diseño de sus programas.
En el marco del reciente Festival de Sitges, despuntó el título Kim's Video, de David Redmon y Ashley Sabin, que propone al espectador una entrañable y divertida aventura con el objetivo de recuperar una legendaria colección de películas de un videoclub de Nueva York que acaba en Sicilia. La cinta había celebrado su estreno mundial en Sundance y logró el Premio Jurado Carnet Jove a la mejor película de la sección Sitges Documenta.
De otro lado, otras dos propuestas que pudieron verse en el certamen catalán formarán parte de la sección documental del Festival de Cine Fantástico de Canarias Ciudad de La Laguna Isla Calavera, que se celebrará del 10 al 19 de noviembre en Multicines Tenerife, sede de proyecciones: Living with Chucky y King on Screen.
Por un lado, llega Living with Chucky, pieza documental sobre la saga del "Muñeco Diábolico" dirigida por la cineasta estadounidense Kyra Elise Gardner, conocida por sus cortometrajes The Dollhouse (2017) y Phoebe (2019). Está centrado en el juguete asesino más famoso de todos los tiempos, que vio la luz hace 35 años en la película de Tom Holland, producida por David Kirschner a partir de una historia de Don Mancini.
En el filme, una productora de cine obsesionada con Chucky decide entrevistar al equipo involucrado en la creación de la franquicia, que cuenta con ocho películas y una serie de televisión, para tratar de discernir cómo un muñeco puede llegar a ser un villano tan terrorífico y atractivo. Cuenta así con testimonios de figuras como el actor Brad Dourif, quien interpretó al personaje de Charles Lee Ray que originó todo, y puso voz al muñeco, señalando: "Es curioso haber doblado a un personaje que en realidad es más famoso que tú". A lo que añade su hija Fiona Dourif, Nica Pierce en la serie de televisión Chucky (2021-2023): "Ser parte de algo que ama tanta gente es realmente surrealista", mientras que el actor Alex Vincent (el pequeño Andy) insiste en que "estar involucrado en una historia que se ha contado durante más de tres décadas es realmente especial".

Por su parte, Tony Timpone, editor de Fangoria Magazine, considera que "el género slasher estaba listo para una explosión de sangre nueva y Chucky la proporcionó con creces".
El documental se completa con intervenciones de Jennifer Tilly (Tiffany, la novia de Chucky, en la franquicia), Don Mancini, la actriz Lin Shaye (Pesadilla en Elm Street, Insidious), Marlon Wayans (Scary Movie, Mansión encantada), el icónico cineasta John Waters (La semilla de Chucky) o el experto en efectos especiales de maquillaje y marionetista Tony Gardner.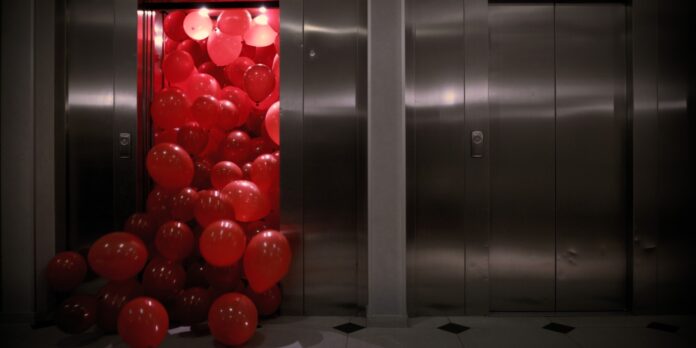 King on Screen
De otra parte, Daphné Baiwir ha puesto su mirada en Stephen King y las incontables adaptaciones de sus relatos al lenguaje audiovisual en King on Screen. En 1976, Brian De Palma dirigió Carrie, la primera novela del escritor superventas, y el filme se convertía en la primera versión cinematográfica de su obra. Desde entonces, más de cincuenta directores han convertido los libros del maestro del terror en unas ochenta películas y series, lo que le convierte en el autor vivo más adaptado del mundo.
Este interesante documental analiza el trabajo de los cineastas que han reimaginado en imágenes las novelas de King.
Baiwir inició su carrera en el audiovisual como actriz infantil en la serie Victoire, ou la douleur des femmes (2000) y a partir de 2013 debuta en la dirección realizando diversos cortos y documentales. En King on Screen reúne a firmas como Mick Garris (Premio Isla Calavera de Honor 2018), autor de las adaptaciones de Sonámbulos, Apocalipsis, El resplandor, Desesperación, Bag of Bones, Riding the bullet y Quicksilver Highway; Frank Darabont (La milla verde, Cadena perpetua, La niebla); Mike Flanagan (El juego de Gerald, Doctor Sueño) o Craig R. Baxley (Rose Red, La tormenta del siglo, Kingdom Hospital), entre otros, hablando sobre sus versiones favoritas de las historias de King llevadas a la pantalla y profundizando en sus historias. "Stephen King escribe sobre seres humanos, pero los pone en situaciones fantásticas", resume Taylor Hackford, responsable de Eclipse total (Dolores Claiborne).