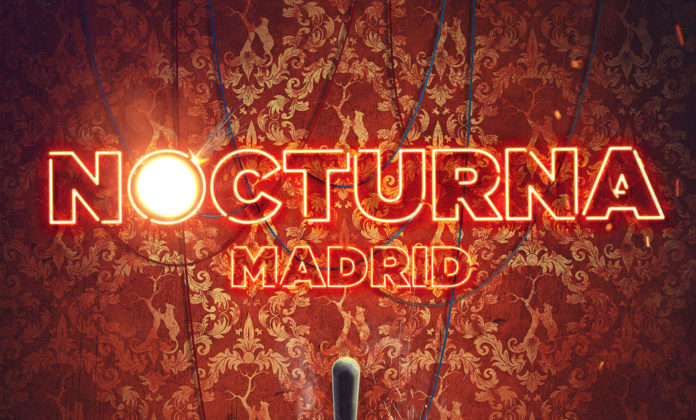 El Festival de Sitges de Cine Fantástico cerró por todo lo alto una memorable celebración de sus 50 ediciones con un espectáculo a cargo de La Fura dels Baus bajo la emblemática iglesia de la localidad, en una ceremonia en la que se dieron a conocer los principales galardones del certamen, como la mejor película (la fábula fantástica Jupiter's Moon), dirección (Coralie Fargeat, por Revenge), actor (Rafe Spall, por The Ritual) y actriz (Marsha Timothy, por Marlina the murderer in four acts).
Tras esta espectacular cita, podemos dar por abierto el calendario de encuentros dedicados al género de nuestro país. Así, la próxima parada pasa por el festival Nocturna Madrid, el homólogo a Sitges en la capital, aún muy lejos del catalán en cuanto a trayectoria y amplitud de programación, pero que alcanza su quinta edición con ilusiones renovadas y un destacado programa. Nocturna Madrid tendrá lugar esta semana, del 25 al 29 de octubre, como antesala a la celebración de Halloween. El encuentro dirigido a profesionales del cine y sobre todo al público aficionado estrena nuevas sedes y se moverá entre Cinesa Proyecciones y Cineteca, dentro del espacio cultural Matadero Madrid, que acogerá por primer año la programación centrada en títulos nacionales, además del Forum Fnac Callao para las actividades paralelas. La película Feliz día de tu muerte inaugurará el festival que cerrará la película Mom and Dad, con Nicolas Cage. Títulos como Matar a Dios, Revenge y el fabuloso documental 78/52 sobre la escena de la ducha de Psicosis, premiados en Sitges, forman también parte de un programa que abarca 31 películas internacionales y que rendirá homenaje en esta edición a Narciso Ibáñez Serrador, Caroline Munro, Jack Taylor y Don Coscarelli.
Del 28 de octubre al 3 de noviembre, San Sebastián acogerá la 28º Semana de Cine Fantástico y de Terror, que proyectará un total de 86 películas, repartidas principalmente entre sus secciones de largometrajes y cortos. Como película inaugural, apuestan por la proyección del cuento gótico rodado en euskera Errementari, opera prima de Paul Urkijo. Para cerrar este festival se presentará, fuera de concurso, la octava entrega de la saga Saw.
Entre el 8 y el 16 de noviembre, asistiremos a la 27ª edición de Fancine, el Festival de Cine Fantástico de la Universidad de Málaga, que precisamente abrirá con la flamante ganadora en Sitges, Jupiter's Moon, una producción húngara dirigida por Kornél Mundruczó. La película se presentó en mayo en el Festival de Cannes, donde compitió en Sección Oficial por la Palma de Oro.
A éstas y otras citas previstas dedicadas al fantástico, se suma este año el Festival de Cine Fantástico de Canarias – Isla Calavera, que ofrecerá su primera edición entre el 15 y el 19 de noviembre. En su apuesta por el cine de género con vínculos con las islas, el encuentro abrirá su propuesta con El Ataúd de cristal, un thriller psicológico protagonizado prácticamente en su totalidad por la actriz tinerfeña Paola Bontempi en la interpretación del personaje más complejo de su trayectoria en el cine. Isla Calavera también premiará al legendario actor estadounidense Jack Taylor (La Novena puerta, Conan, el bárbaro, Los Fantasmas de Goya), además de al maestro de los efectos especiales Colin Arthur (La Historia Interminable, 2001: Una odisea en el espacio, El Resplandor) y el cineasta madrileño Víctor Matellano (Wax, Parada en el Infierno), entre otros.